Employee-owned since 2005
The Zurier Company is a family owned and operated business that has been continuously operating since 1946 and began as a pure sales agency representing major manufacturers whose customers are seeking products for residential and commercial building projects in the San Francisco Bay Area. Our focus has always been on building long-term relationships with our employees, our customers, and our partners.
By investing in people, we have created a reputation for delivering quality products, delivering on spec, and delivering the best customer service. We attract and retain the best people by offering an environment that invests in and rewards continuous education, a growth mentality, and relationship-building. We have since grown the Zurier Company to encompass a market geography including all of Northern California, Northern Nevada, and Hawaii. Our product portfolio now includes major manufacturers of plumbing, electrical and HVAC products.
With this philosophy in place, we have grown from an agency of three associates to over twenty-five associates diversified by age, experience, and training.
We maintain a fully-staffed 30,000 square foot warehouse and a 3,000 square foot training facility for customers to view products and attend regular seminars and meetings in a comfortable and productive environment.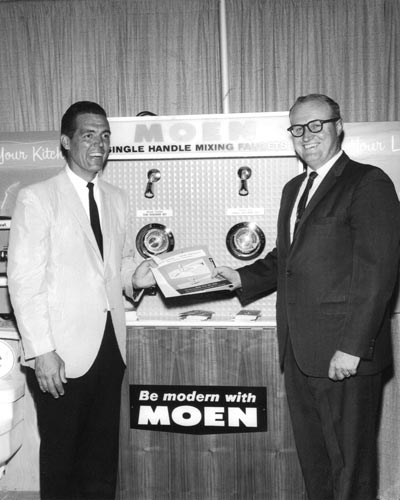 In 1946, shortly after the end of World War II, Zurier company was born. In reality, two companies were formed by brothers Harold Zurier and Max Zurier, with Harold heading up the Northern division and Max serving Southern California.
They represented Price Pfister faucets, Norris Plumbing Fixtures, and Reading Copper and all was going well until 1975 when Harold Zurier fell gravely ill.
Harold asked Tom Norton, Moen Faucet Company's national sales manager, to take his place and the deal was done with a handshake.  Sadly, Harold passed away shortly thereafter.
When Tom took over the company there were just three outside salespeople and an office manager. Over the coming years, both the size of the team and sales grew significantly. Having experienced first-hand the issues a lack of an identified successor could cause, Tom put in place his own succession plan.
Then In 2000, with 25 employees on the team, Tom turned management of Zurier over to John Reilly and four other key employees. At the same time, Zurier ended their 54-year relationship with Price Pfister and replaced it with the Kohler product line. Tom stayed on as a consultant, working the Hawaii market, and a new era in Zurier's history was born.